LOVE Tester - Love Calculator Online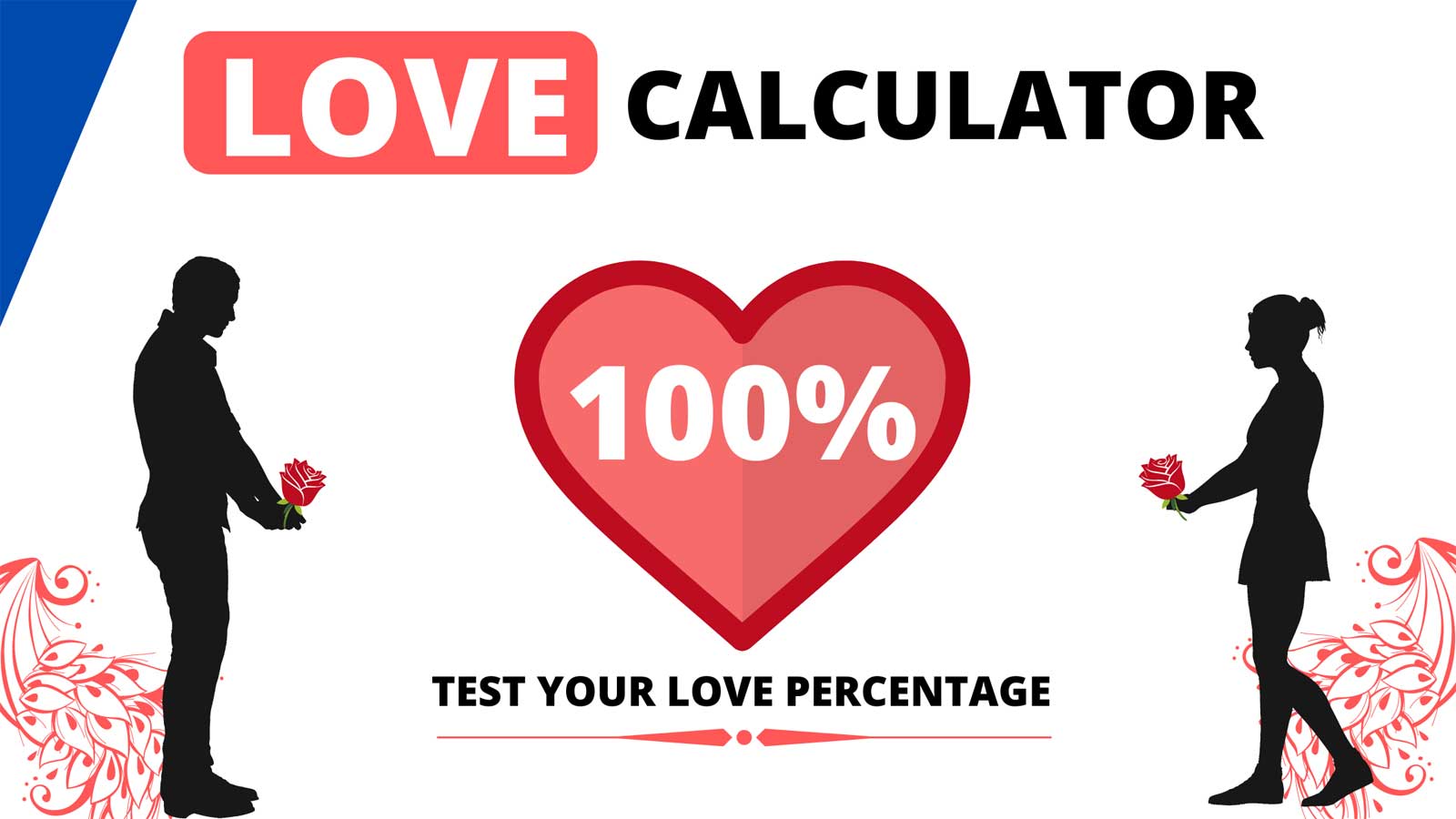 ➢ What is Love Tester?
Love Tester is a funny entertaining tool that verifies the percentage of our relationship intimacy. It is not a real love meter, this love calculator we use for entertainment purposes. Here random numbers are displayed from 0% to 100%.
You will not need any special data to calculate your love in Love Tester. Just fill in your name and your partner's name and your love percentage will come out.
I have said before that it is not in any real love percentage, you can use it in Fun Purpose.
➢ How to work this Love Calculator?
The algorithm of our love calculator is different from other calculators. We verify the names of the lovers and provide the results. This love tester web application needs to be created in different languages ​​such as HTML, CSS, JavaScript, PHP, etc.
You don't have to do anything special here, just fill in your name and your partner's name in the input box and click on the "Test" button and it will display the result immediately. The rest of the work will be processed in the background when you click on the "Test" button.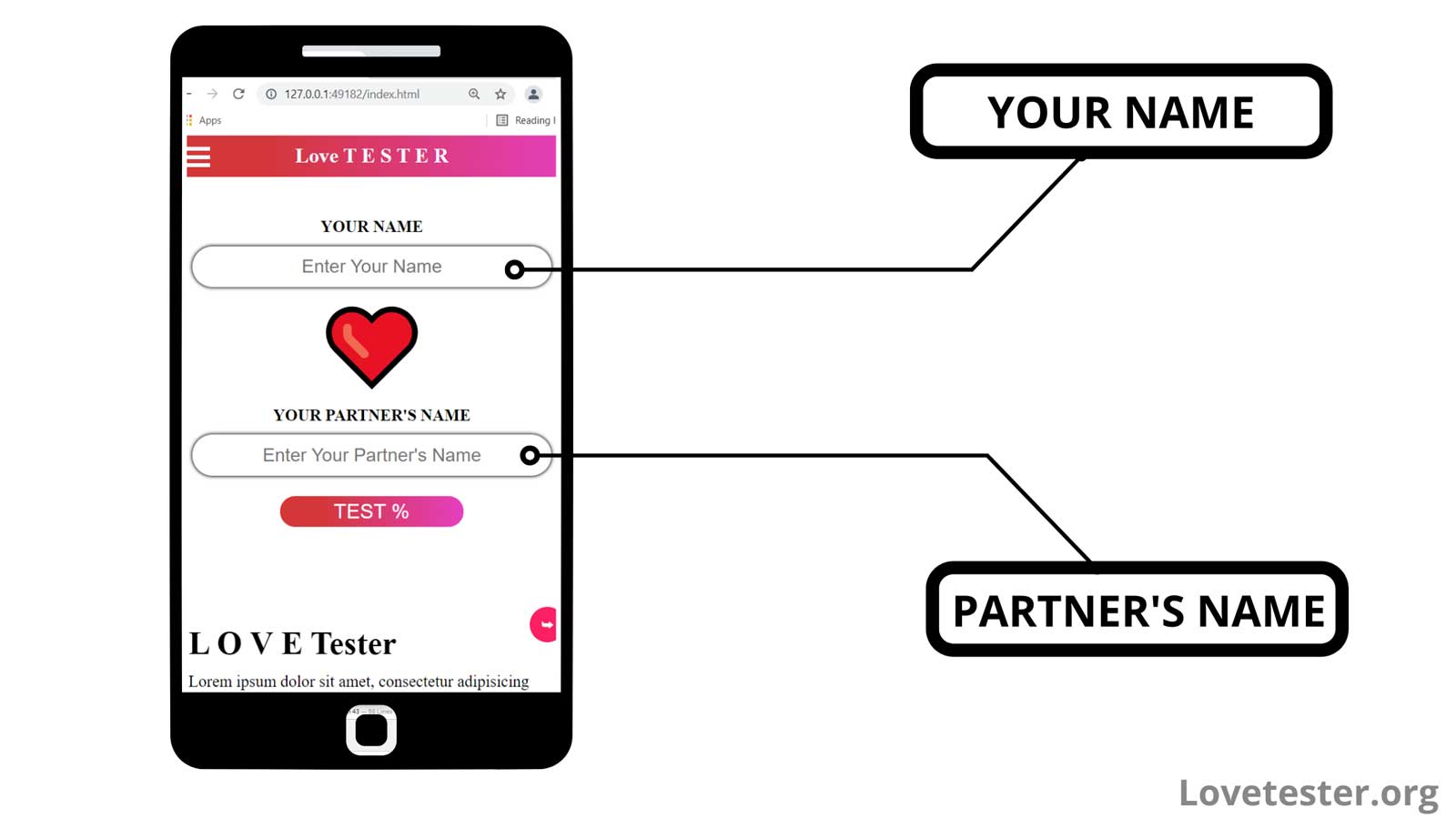 ➢ Love Calculator with Name
Many people search for "Love Calculator with Name" on search engines because they just want to know how strong their relationshipis by name. We have created this Love Tester website for such lovers so that they can know how strong their relationship is by name.
The algorithm of this calculator is coded based on the name. We provide the best result after matching each letter of the name, so that the user is satisfied.
➢ Why is this Love Tester different from others?
There are many reasons why this love tester web application is different from others.
We do not provide random results, that is, we do not show different results under the same name, the same result will come with the same name.
Our website is mobile-friendly, meaning you will get the same view on the screen of the desktop, laptop, and mobile screen.
Results are provided after matching each letter.
Frequently Ask Questions
Is the Love Tester accurate?
No, all the love testers on the internet run on a specific algorithm, no one here gives you a true love score. If he tells you that his website provides a percentage of True Love, then he is tapping you.
What happens if my score is 0%?
Nothing, there is nothing to be upset about because this love calculator website does not provide you with real data, it is just fun. Real data you get from your partner's heart. Do not trust any website in this regard.